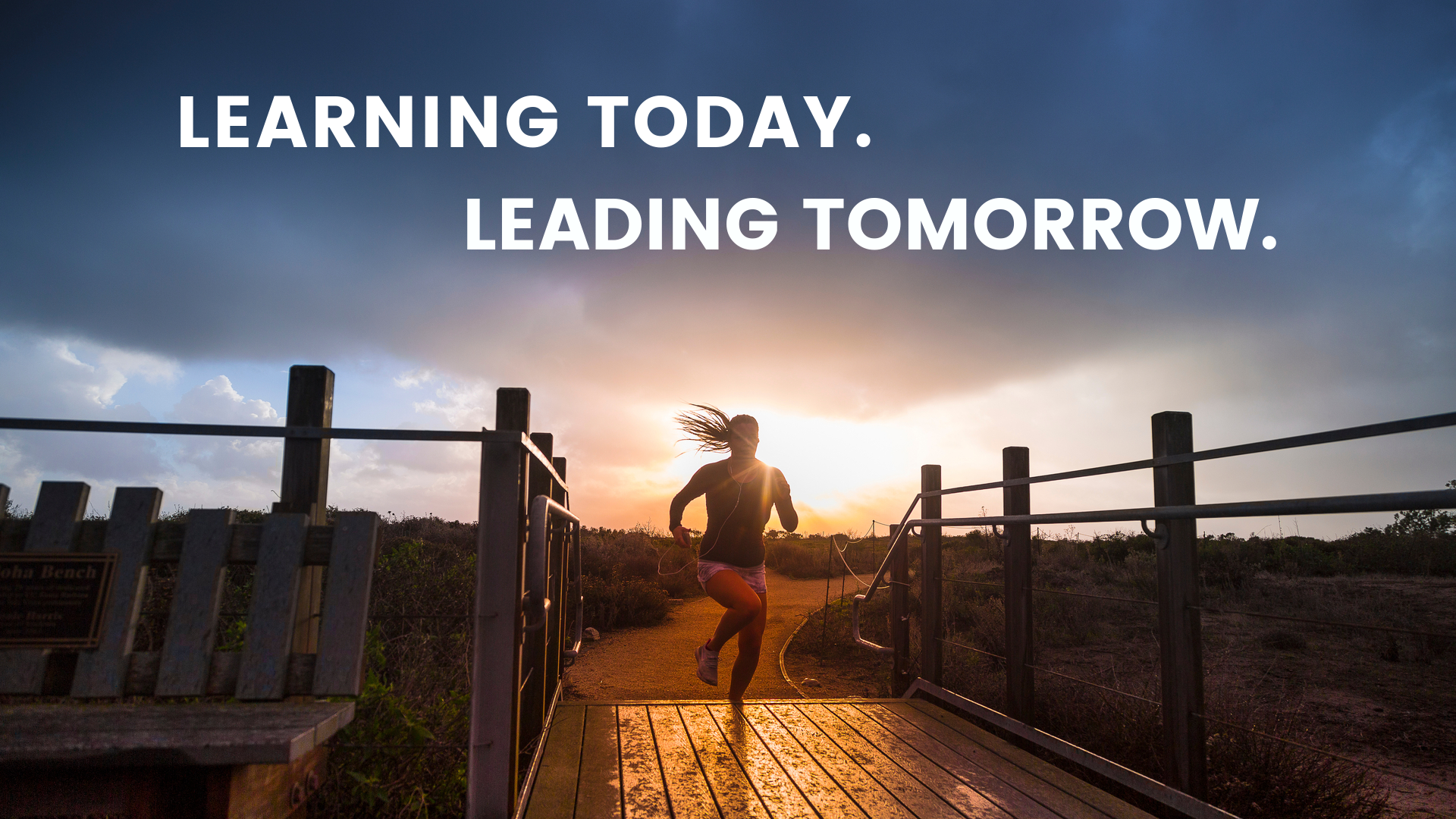 Students who have completed all of the Certificate Program requirements need to fill out the completion form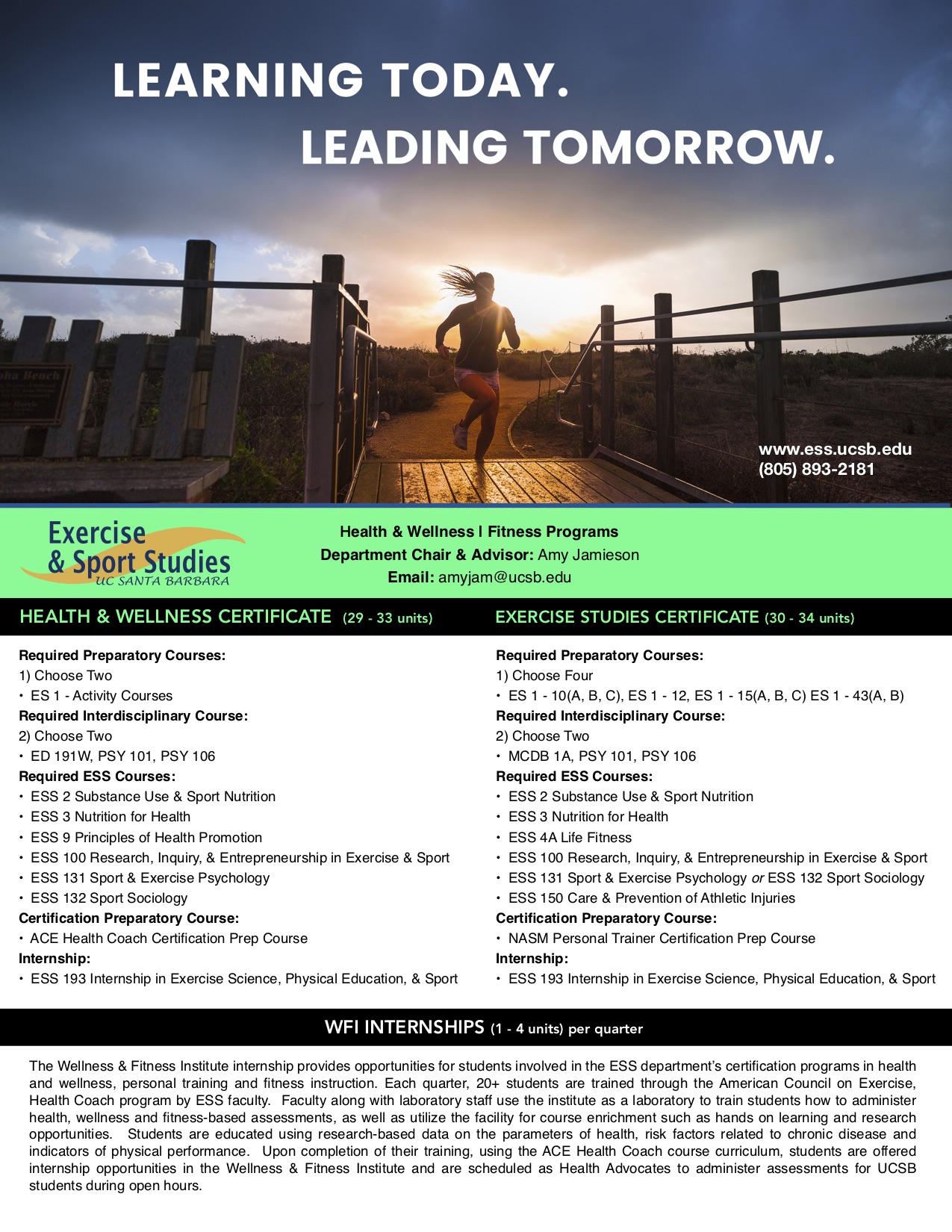 Winter 2021 QUARTER CLASS INFORMATION
Exercise & Sport Studies courses will be offered for Winter quarter 2021. Course instruction will be held on-line until further notice. Please log in to Gauchospace for course information and updates.
Contact your instructor if you have questions.
ESS 193 - WELLNESS & FITNESS INSTITUTE WINTER 2021
The Wellness and Fitness Institute Internship will be offered in Fall 2020 and again in Winter and Spring 2021 quarters. Teaching material will be posted through GauchoSpace.
If you are interested in enrolling in the course/internship please fill out the Internship Application listed under ESS 193 at the following link: http://www.ess.ucsb.edu/independent-studies
You will also need to fill out the supervisor approval form and upload it into the application. Please put Kyle Schlopy as your supervisor.
If you have any questions please contact Kyle Schlopy (kschlopy@ucsb.edu)
The mission of the Exercise & Sport Studies Department is to provide innovative, scientifically based knowledge that enables students to model healthy lifestyles, to prepare for advanced study and to be future leaders in the disciplines of health, wellness and sport. The department is committed to maintaining a student-centered approach to undergraduate education that continuously blends theory and application.
Wellness & Fitness Institute
OPEN HOURS:
The Wellness and Fitness Institute will be closed for drop-in
hours until further notice due to the closure of the Recreation Center.
Thank you for understanding.