Blood Pressure Assessments
Body Composition Assessments
Cycling & Ventilatory Threshold Assessments
Grip Strength Assessments
Vertical Jump Assessments
Waist to Hip Ratio Assessments
Wellness & Fitness Institute
Wellness & Fitness Institute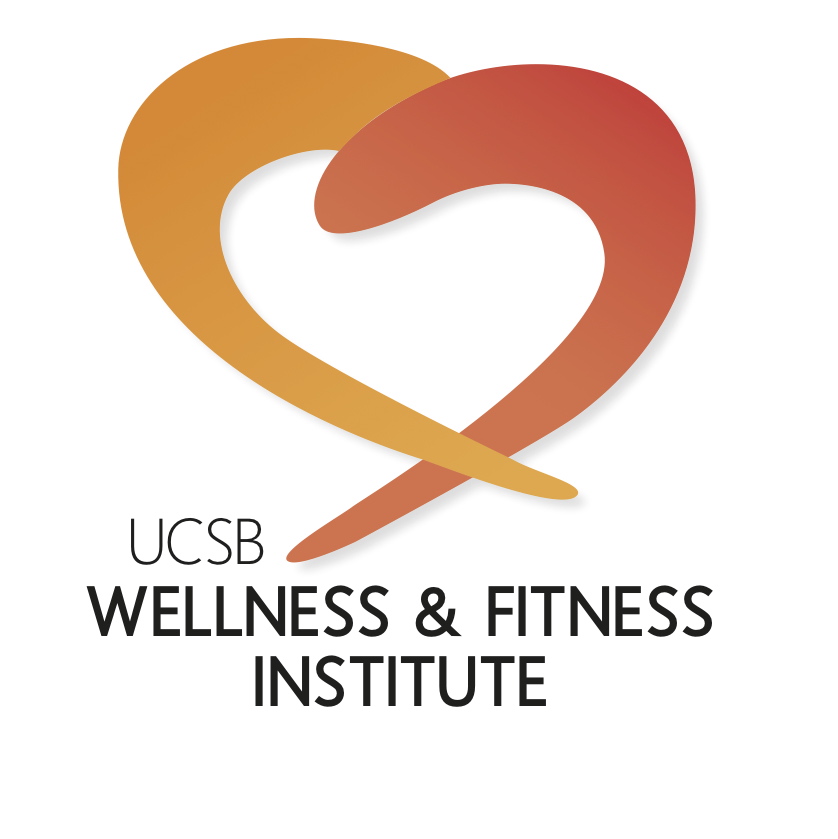 OPEN HOURS
The Wellness and Fitness Institute will be closed for drop-in hours until further notice due to the closure of the Recreation Center.
Thank you for understanding.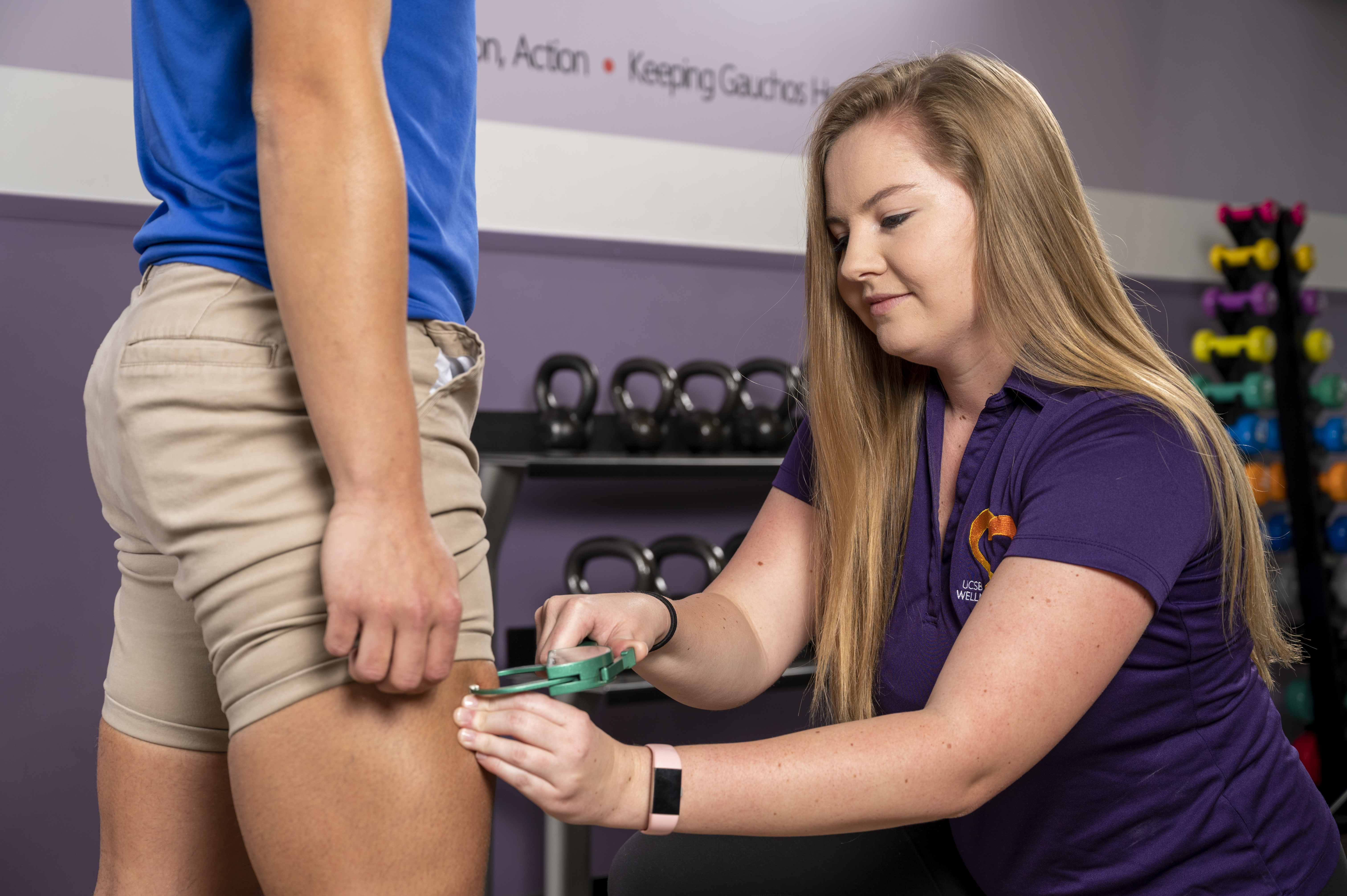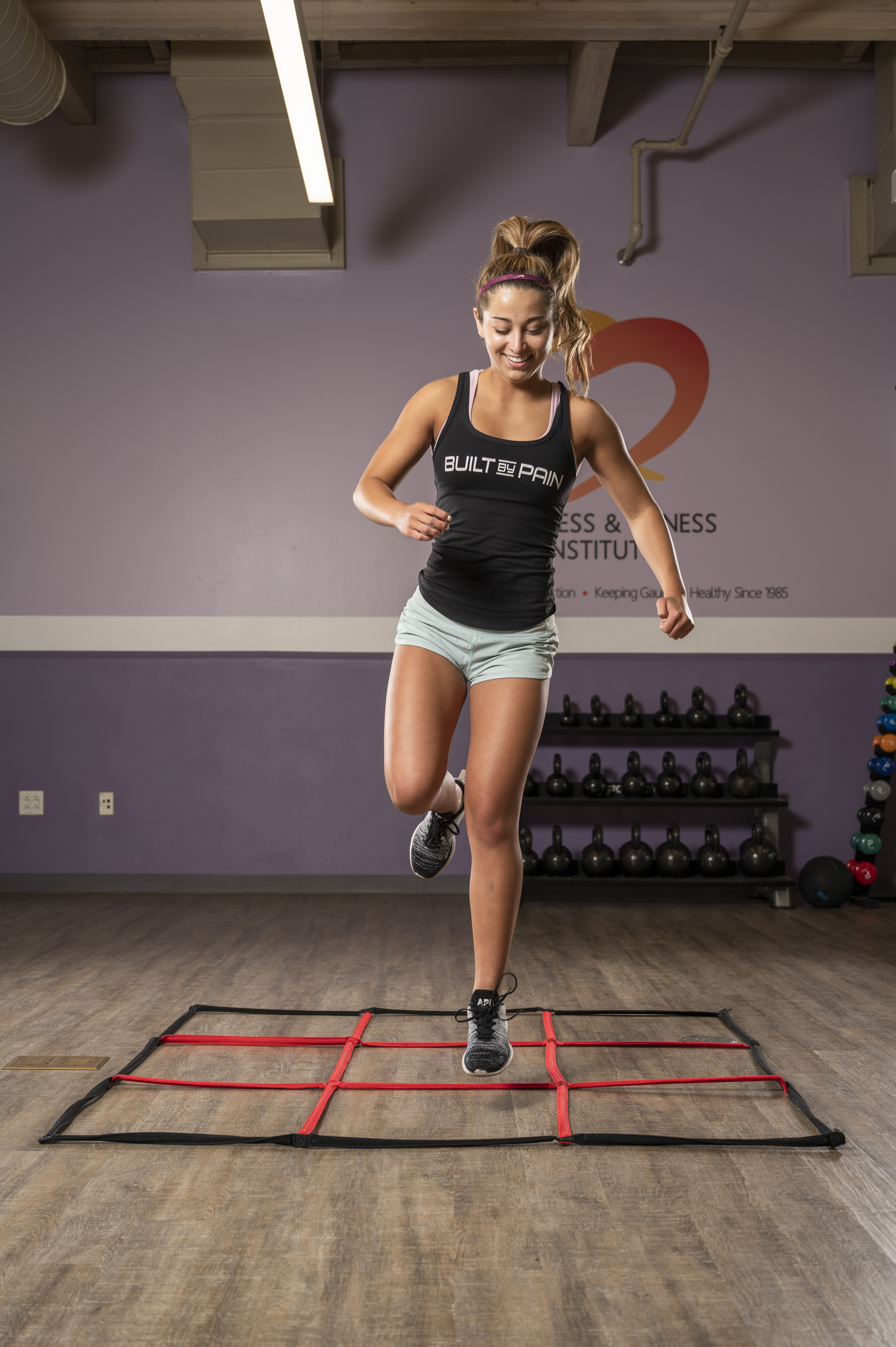 ESS 193 - WELLNESS & FITNESS INSTITUTE SPRING 2020
The Wellness and Fitness Institute Internship will be offered fully online for the Fall 2020 Quarter. Teaching material will be posted through GauchoSpace.
If you are interested in enrolling in the course/internship please fill out the Internship Application listed under ESS 193 at the following link: http://www.ess.ucsb.edu/independent-studies
You will also need to fill out the supervisor approval form and upload it into the application. Please put Kyle Schlopy as your supervisor.
If you have any questions please contact Kyle Schlopy (kschlopy@ucsb.edu)
Wellness & Fitness Institute History and Information
In addition to the ESS department counseling roles, many faculty have created additional programming to assist students with advanced learning opportunities and skills that will allow for success in the exercise and sport fields. Most notably has been the rebirth of the first UC wellness and fitness center.
Thirty years ago the Department of Physical Activities and Recreation opened the first UC, wellness center in Rob Gym. Dubbed the Wellness & Fitness Institute, the center provided education and a myriad of health and fitness related assessments for faculty, staff, students, and the surrounding community. The institute has evolved into a state-of-the-art exercise physiology laboratory. The laboratory served as an instructional classroom for exercise science students and student interns, as well as a fitness testing facility focused on personal health and well-being.
The institute was a novel success and the department soon entered into a partnership with Goleta Valley Hospital. With assistance from the medical community a corporate wellness program emerged with the faculty conducting annual fitness assessments for county and city firefighters. Shortly thereafter, the center was attracting staff from many departments across campus and simultaneously providing students with exceptional classroom and internship experiences. Many students who benefitted from the program went on to careers as doctors, physician assistants, physical therapists and nurses, in the fields of sports medicine and personal training.
As wellness became the buzz word of the new millennium, campus wellness programs of all kinds began to emerge across the nation and here at UCSB. Toward that end, faculty began to focus more energy on the academic side of the center and for the past ten years and it has been used primarily as a laboratory for classroom instruction and training. About three years ago, this fall, the institute moved from Rob Gym to a recently refurbished space in Rec Cen room 1502. There you will find a fresh take on wellness and fitness where students can simply drop in and enjoy the very latest in health and wellness screening and assessment tools.
With the oversight of professionally trained faculty and staff, the Wellness & Fitness Institute has been reborn providing new internship opportunities for students involved in the department's certification programs in health and wellness, personal training and fitness instruction. Since the re-opening, student involvement has increased at a steady rate. Each quarter, 20+ students are trained through the American Council on Exercise, Health Coach program by ESS faculty. Faculty along with laboratory staff use the institute as a laboratory to train students how to administer health, wellness and fitness-based assessments, as well as utilize the facility for course enrichment such as hands on learning and research opportunities. Moreover, faculty also conduct counseling and tutorial sessions in the institute for students with advanced interest in health, human movement and well-being. As such, students are educated using research-based data on the parameters of health, risk factors related to chronic disease and indicators of physical performance. Upon completion of their training, using the ACE Health Coach course curriculum, students are offered internship opportunities in the Wellness & Fitness Institute and are scheduled as Health Advocates to administer assessments for UCSB students during open hours.