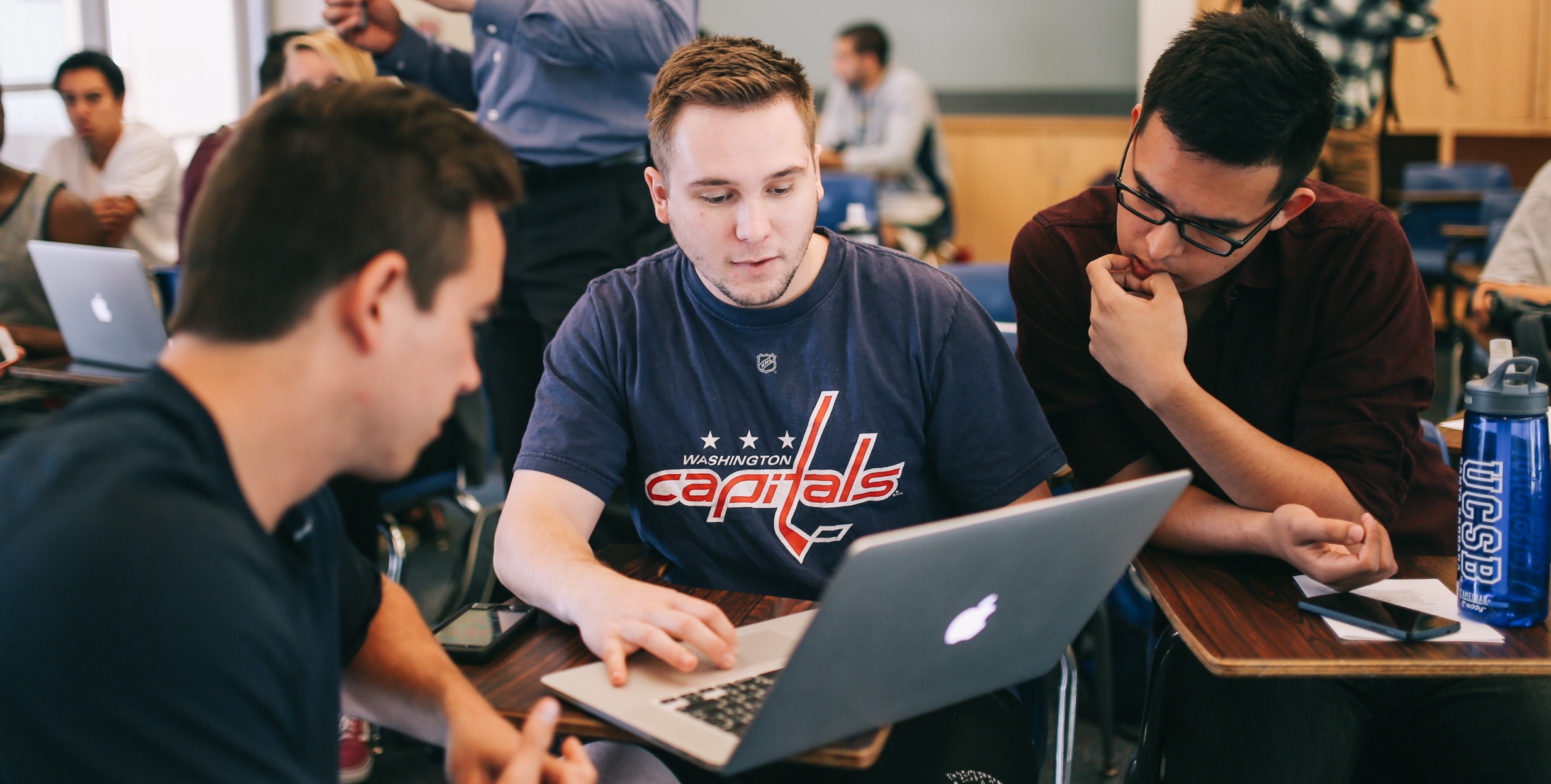 Sport Management Certificate (28-34 Units)
Advisor:
Dr. Mark Orlando (mdorlando@ucsb.edu)
Phone: (805) 893-2146
Fax: (805) 893-7054

The Sport Management Certification Program provides students with an introduction to the sports industry from both an academic and practical perspective. Participation in the program provides students with various insights into a multitude of variables that have not only aided in contemporary society's evolution, but also its own justification and contribution to it. The theoretical and applicable courses offered provide students the opportunity to develop technical and soft skills in areas of strategic management, organizational leadership and change, marketing and sales tactics, fundamental research, creative problem solving, etc. In addition, practicum ranges from youth, recreational, collegiate, and professional sports, which opens an array of career preparation in administration, management, entrepreneurship, academics, psychology, and more.
As an added emphasis, sport academia lends greatly to the importance of interdisciplinary research in its comprehension and association to fellow disciplines of:
Health and Wellness (ex. mental illness conditions of some professional athletes)

Anthropology and Economics (ex. percentage of consumers willing to pay more for brands committed to social responsibility)

Sociology and Psychology (ex. personalizing fan engagement of professional and collegiate sport)

As well as other fields like Diversity Studies (ex. misrepresentation of sport opportunities amongst ethnic demographics and geographies)
Highlights of the program are the enhanced creative thinking opportunities rooted from:
Case studies

Business plans

Change, research and entrepreneurial proposals

Debates

SPELIT assessments
Required Classes

Required Interdisciplinary Courses:

1) (Choose one)

ECON 1, ECON 2,ECON 3A, ECON 9

2) (Choose one)

COMM 1, SOC 1, PSY 1

3) (Choose one)

COMM 87, PSTAT 5A, PSTAT 109, HS AP STATS

Required ESS Courses:

ESS 100

Research & Entrepreneurship in Exercise & Sport

ESS 130

Sport Administration

ESS 131 or ESS 132

Sport & Exercise Psychology or Sport Sociology




ESS 140

Sport Management

ESS 160




Current Issues in Sport Management




ESS 193

Internship in Exercise Science & Sport


(internship is not required, but encouraged)
Student Registration Link: Complete the form linked above for registration into the ESS Certificate Programs