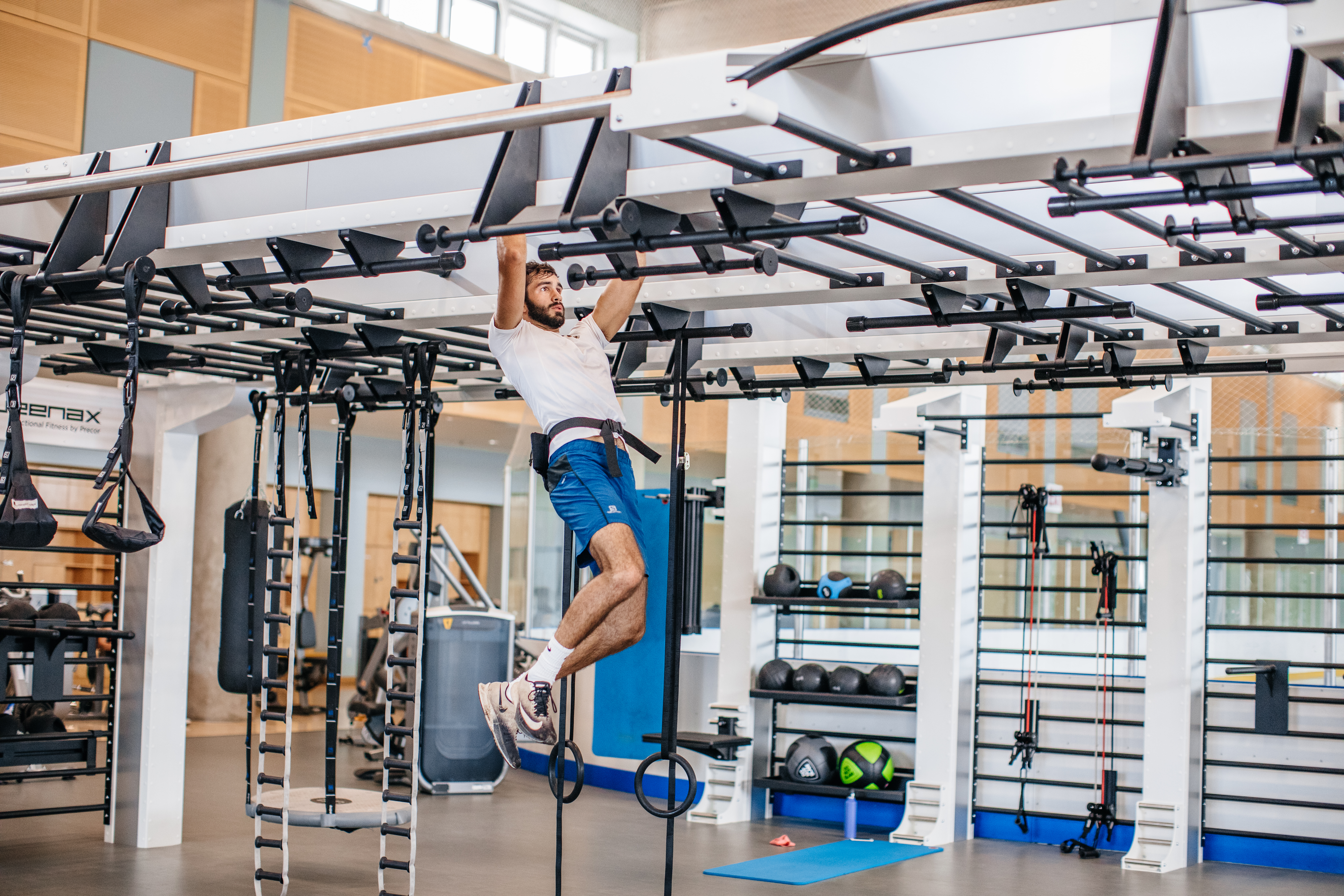 Exercise Studies Certificate (30-34 Units)
Advisor:
Amy Jamieson (amyjam@ucsb.edu)
Phone: (805) 893-2956
Fax: (805) 893-7054

The Study of Exercise & Fitness holds an integrated learning environment where students apply principles of biomechanics, human physiology and behavior modification in developing personal exercise programs and prescriptions. The certificate's focus is on administrating fitness assessments, promoting effective goal setting, apply exercise as medicine, recognizing fitness trends and building integrated fitness plans.
Curriculum includes:
Care prevention of injuries

Perfoamnce enhancement

Correcting postural distortion patterns

Implementation of healthy behaviors
Highlights included with involvement include hands-on experience in laboratories, as well as internship opportunities on-campus and in the community. The certificate's emphasis is on employing exercise as medicine in an adjunct approach to treating mental health disorders and chronic disease. Through a partnership with ACSM (American College of Sport Medicine), the department is recognized in the nationally recognized Exercise Is Medicine program. The guiding principles of EIM, shared by the American College of Sports Medicine (ACSM) and other leading health and fitness organizations, are designed to improve the health and well-being of the globe through a prescription of regular physical activity from doctors, health care providers, or from a health and fitness professionals.
The Exercise Studies Certificate Program offers students skills and techniques in fitness leadership. Students will have the opportunity to become certified Fitness Instructors through Schwinn Indoor Cycling or Core Power Yoga. Experience through internship placement will offer practice and preparation to ensure success in becoming fitness leaders.
Required Preparatory Classes:

(Choose two)

ES 1-10(A,B,C),ES 1-43(A,B,C) ES 1-12 or ES 1-15(A,B,C)

Required Interdisciplinary Courses:

(Choose one)

MCDB 1A, PSY 101, PSY 106

Required ESS Courses:

ESS 2

Substance Use and Nutrition

ESS 3

Nutrition for Health

ESS 4A

Life Fitness

ESS 100

Research & Entrepreneurship in Exercise & Sport

ESS 131 or ESS 132

Sport & Exercise Psychology or Sport Sociology

ESS 150

Care & Prevention of Athletic Injuries

Certification Prep Course:

Personal Trainer Certification Prep Course




ESS 193

Internship in Exercise Science & Sport
Student Registration Link: Complete the form linked above for registration into the ESS Certificate Programs